Our Strategic Energy Partners
Write something about the people who make your business go or your philosophy behind customer service.
Why? Because people want to know who they're doing business with. It's a human thing.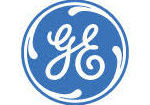 GE Energy Consulting (GEEC)
GE Energy Consulting (GEEC) provides consulting services in power economics, power systems operations and planning, and global power projects and software. GEEC is also an expert in developing advanced microgrids, and in the integration of renewable energy resources into the electric grid.

Energize New York
Energize New York works to help building owners eliminate wasted energy, saving fuel, money, and the environment. They work for commercial, not-for-profit, and residential building owners through community-based outreach and low-cost, long-term financing for projects.